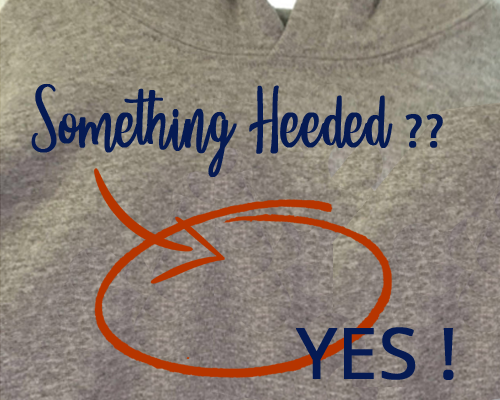 I need some graphics on my jacket!
PartySeasonStore, please, help me!
Welcome to PartySeason.store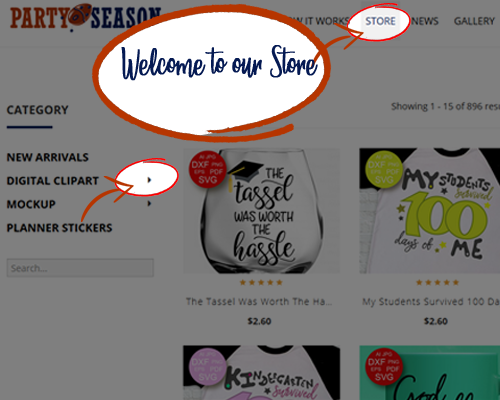 Episode II
Attack of the Graphics
Choose needed CATEGORY on the left bar
Choose your favorite design
Add your favorite design`s items to cart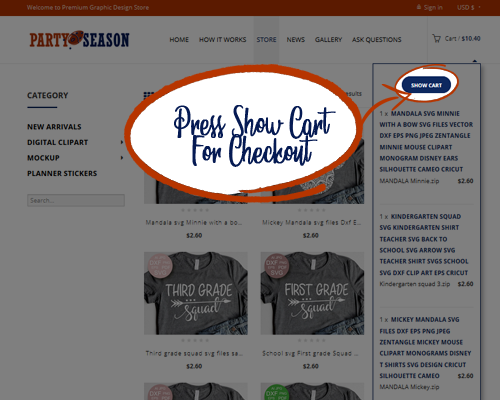 Episode III
Revenge ot the Cart
I found needed for me graphics and add it to CART!
Press SHOW CART button for Checkout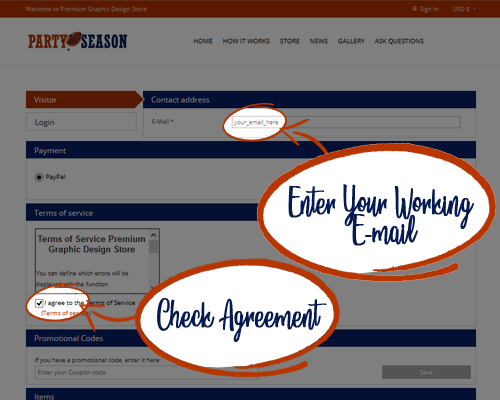 At our Checkout, please, enter your working e-mail (you will find download links for purchased items in your mailbox after payment)
Please, check our Argeement (Terms of Service)
Are you ready for next step?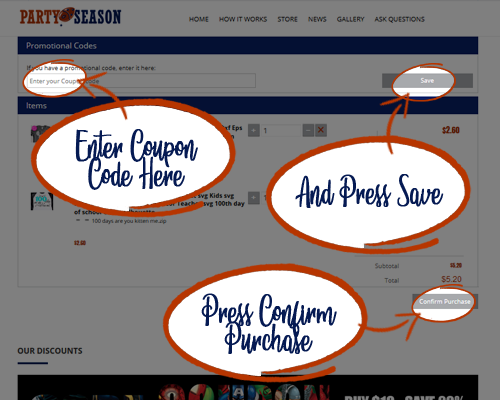 Episode V
The Coupon Strikes Back
If you have a COUPON code for our STORE, insert it in marked field
After that, please, press SAVE button. Our COUPON CODE will make some great changes in your total price! )
After that, please, press CONFIRM PURCHASE button
You`re jumping to your PayPal acount for payment and delivery after that our great graphics items to your e-mail!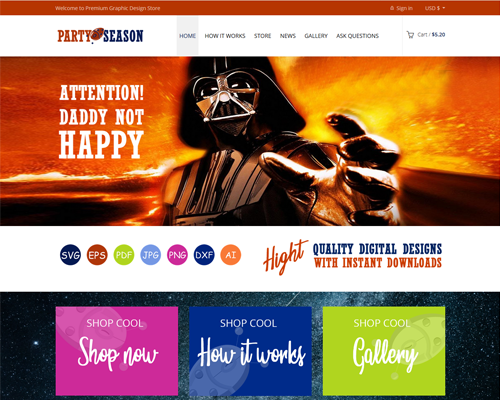 Episode VI
Return of the Customer
You received purchased items to your e-mail as downloading links (please, check you mailbox (inbox and spam folders))
You`re registered in our STORE for next buy already (please, check you mailbox (inbox and spam folders))
Use your login and password for enter to our site for another downloading way. Just press SIGN IN button in the top section of PartySeason Store.
Now you will make desired graphics to your jacket
And now we will waiting for your soon RETURN!